Ambassador Andrew tells his story
"Since working from home I have struggled with motivation to get out on my bike. I used to commute to work by bike, but now my 'work' is a room in my house and I'm not getting out as much. I am always looking at ways to reduce my carbon footprint though, so I do swap the car for the bike and I will cycle if I can whether it be running errands or nipping to the shops.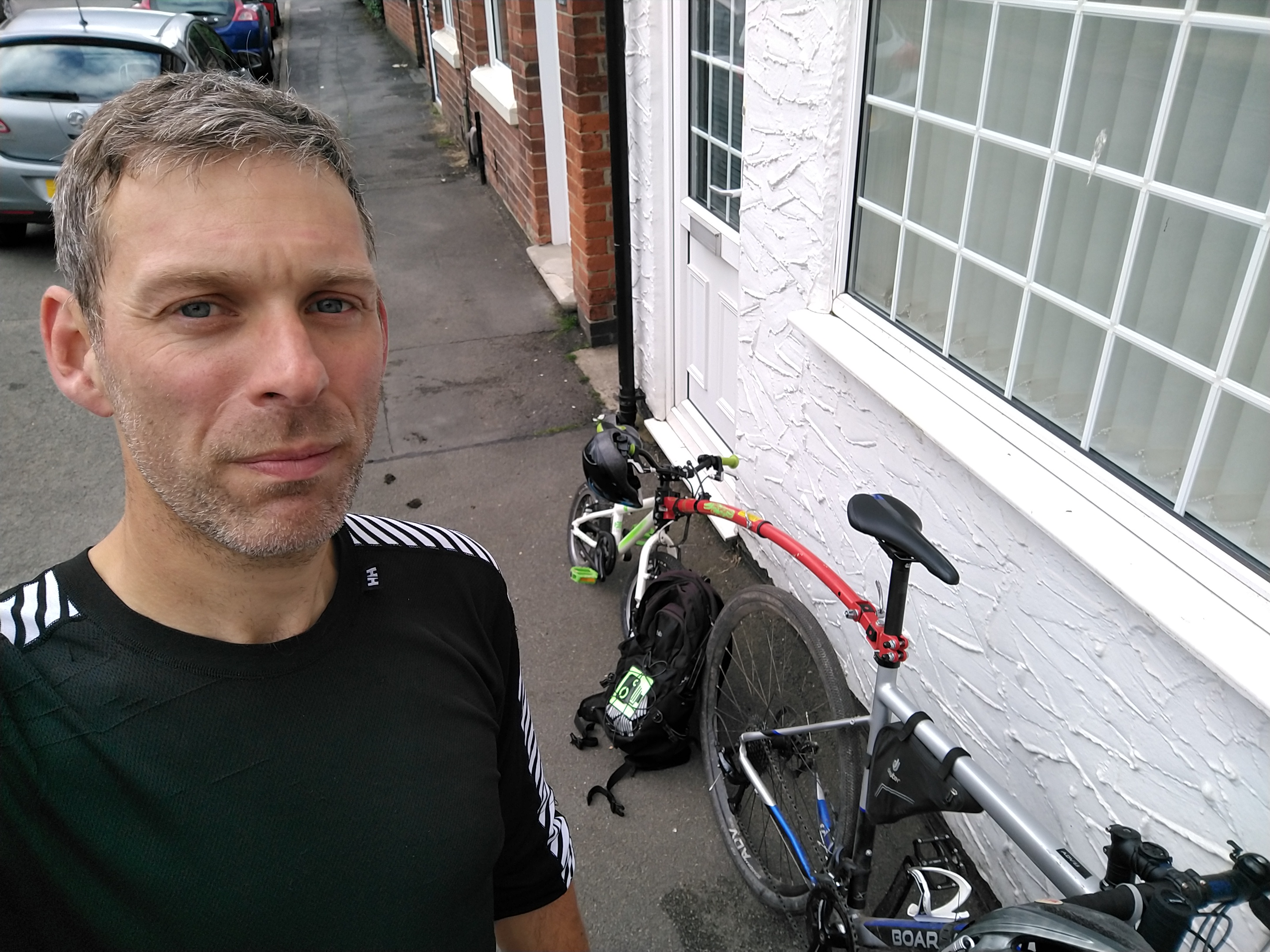 The school run was one area I thought couldn't be swapped until I looked into how I could cycle safely with my son and to my surprise, I can get the six miles from home to his school on cycle paths or quiet lanes. A trailer was too expensive so I bought a tow-bar attaching my bike to his, allowing me to drag my son to and from school. He absolutely loves it! This is so much better than driving as I love listening to him singing and talking as we ride. Plus, I'm getting the workout I was missing out on by not commuting. The extra weight means it's a tough workout, especially going uphill!
What's great is that I'm also rewarding myself by doing this through the BetterPoints app, as it is tracking my activity and converting those miles into points, which I then convert into gift vouchers that I put towards new bike kit.
The added bonus is that I'm teaching my son that he can get to places by bike and doesn't need a car to make short trips. He's learning road sense and different routes to get around safely."- Andrew from Coalville
Andrew joined BetterPoints in June 2019 and recently referred friends and colleagues to step up to the Choose How You Move challenge and unlocked the Ambassador level rewards. This has earned him over 72,000 BetterPoints so far. He has been able to redeem £64 worth of online vouchers for many retailers like Halfords and Tesco.
So why not refer a friend, family member or colleague to the Choose How You Move Leicestershire challenge and start earning a whole new level of rewards. Visit your app menu on the left hand side and share your referral code - it's that easy!
Let's get the whole of Leicestershire more active and choosing sustainable travel together, and unlock special rewards for yourself.