Cyclists in Leicester tell us the new pop-up lanes make them feel safer and more confident to use the roads.
Sarah M works in the NHS virology labs processing test samples, so you can imagine how incredibly busy she has been during the Covid pandemic. She used to work in Loughborough and hated the commuting. She was always stuck in traffic in both directions and it would take her an hour minimum to get to and from work by car. After she became a mum she wanted a complete career change, do something closer to home and make active travel a goal.
"I kept seeing all the cyclists on the roads enjoying their travel. Cycling wasn't part of my norm back then, after maternity leave I was determined to make the change and commute to my new job by bike. I'm very happy to say being stuck in traffic and trying to find parking is now a thing of the past!

I've used the pop-up on Saffron Lane and found it was a much safer way of getting from A to B. Choose How You Move offers me a real incentive to cycle more, I love how it tracks my speed and I've realised I'm actually faster than I thought I was". - Sarah M, Cycling Survey prize draw winner
We've also had some great feedback from our recent Cycling Survey:
''The pop-up lanes are a practical way for those less confident on a bike to commute along main roads into the city. They are also a visible reminder to car driver that there are more cyclists on the roads. I don't own a car and generally cycle to work every day. Except in really poor weather when I used to take the bus. Now I will cycle come what may. Leicester City Council is to be applauded for the work already done with regard to cycling.
It will be important to ensure that any longer-term plans actually work to join up the existing cycle paths to provide as seamless a cycle path experience as possible. The pop-up on Saffron Lane and Aylestone Lane are great and although I am generally comfortable using the bus /cycle lanes along this route heading into town, I have used these pop-ups and will continue to". - Skip E
"I came across the Granby lane pop-up cycle route yesterday on my way home from work. It's brilliant! Cycling has always been quite hazardous there, with cars driving over the cycle lanes and cars pulling out of parking spaces in front of you and stopping and manoeuvring in all directions! This lane will make cycling much safer. Please can it be permanent - Thank you." - Elisabeth B, Weekly prize draw winner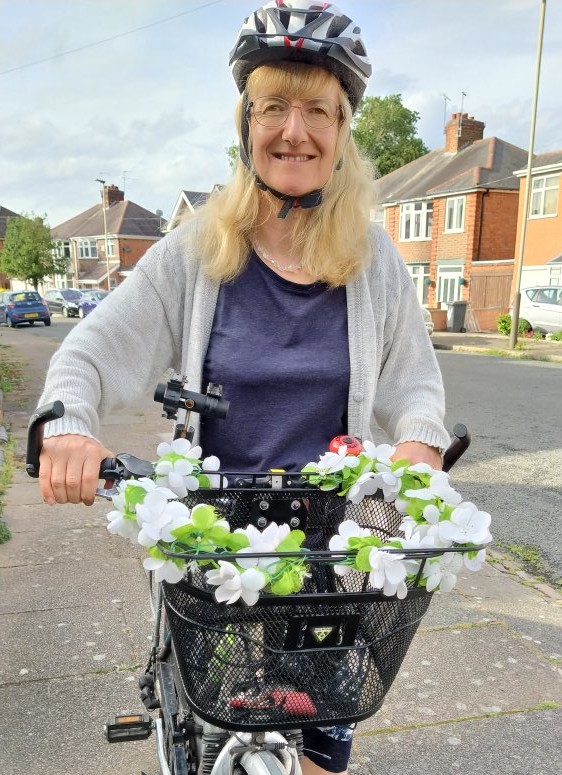 Want to win some BetterPoints too?
Tell us how you are using the new lanes and how it has helped you get 'back to better', and you could win 25,000 BetterPoints and be a Pop-up Star for July or August!