We talked to Lisa from Leicestershire about how a 20-minute cycle ride turned into 20 miles!
How long have you been cycling?

My Dad taught me when I was young and I've always had access to a bike, even if it wasn't the best bike to ride. Last March I saw a lovely bike for sale and asked my husband if we could buy it. It was a road bike and completely different to what I'd been riding. Later in the year I also found a mountain bike and bought that as well – so somehow ended up with two lovely bikes over lockdown!
What motivated you to join Bike Week 2021?

I have been using the BetterPoints app for a year and a bit, having heard about it from Leicestershire County Council. Over lockdown I've been using an indoor turbo trainer as I sustained an injury so I couldn't do as much running or walking as I'd like. When I saw that it was Bike Week I thought – '20 minutes a day, that sounds easy enough' - but once I was outside on my bike, I enjoyed it so much that I didn't want to stop!
I see that you did quite a few longer rides – did those start with you thinking you'd just do 20 minutes?
It was so nice when I went out and it was such a beautiful evening that I just kept going, and in the end did a 20 mile ride in 90 minutes.
Wow! 20 miles. That's great that it all started with a 20-minute ride!
Yes, it seems to take a lot of motivation for me to get out – but once I start, I just keep going.
How has BetterPoints helped you to keep active?
I find it is great for your health as well as your pocket too. I love that my activity earns me points for use on vouchers. The challenges are handy too and really motivate you and get you moving. Breaking things down into incremental challenges so that they gradually build up to a bigger overall goal really works and makes you feel like you're getting somewhere.
Do you have any advice for other would-be or new cyclists?
Join local guided rides and breeze rides. Chatting to people as you go along takes your mind off how far you've gone and makes the experience so enjoyable. There is something for every level and they make you feel so welcome. There's usually a good cake stop as well!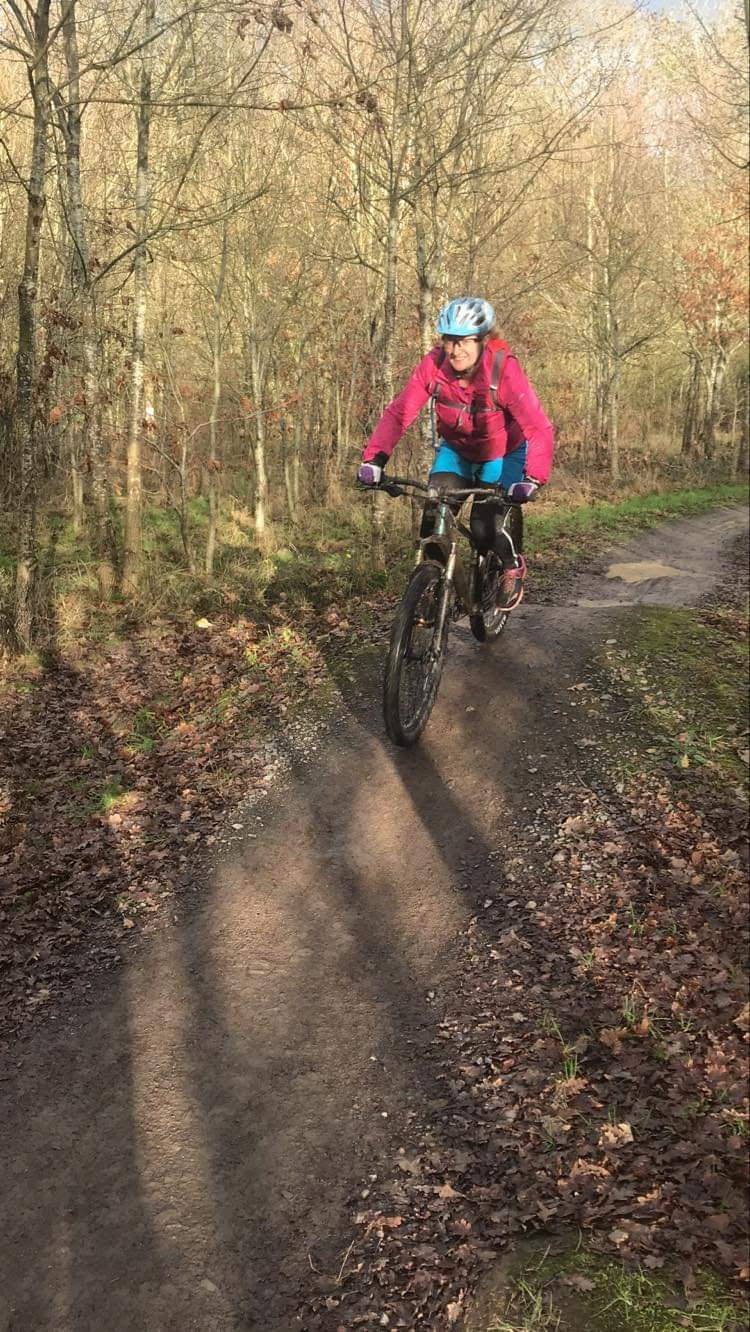 Thanks so much for taking the time to tell us your story Lisa and so glad you enjoyed Bike Week 2021! For more information about guided rides and cycle clubs in Leicestershire - tap here: https://www.choosehowyoumove.co.uk/cycling/cycling-clubs-and-guided-rides/
...and guided rides and socials throughout the UK with Fat Lad at the Back:
https://fatladattheback.com/pages/flab_social_ride_locations