We love to bring you stories from BetterPoints users who are using the app to make positive changes to their lives and earning rewards. Recently I spoke to Danni who is in the 'Choose How You Move Leicester and Leicestershire' challenge.
Danni has won a monthly prize draw and earned over 20,000 BetterPoints in total for being more active. She has already rewarded herself with a £10 Evans Cycles voucher.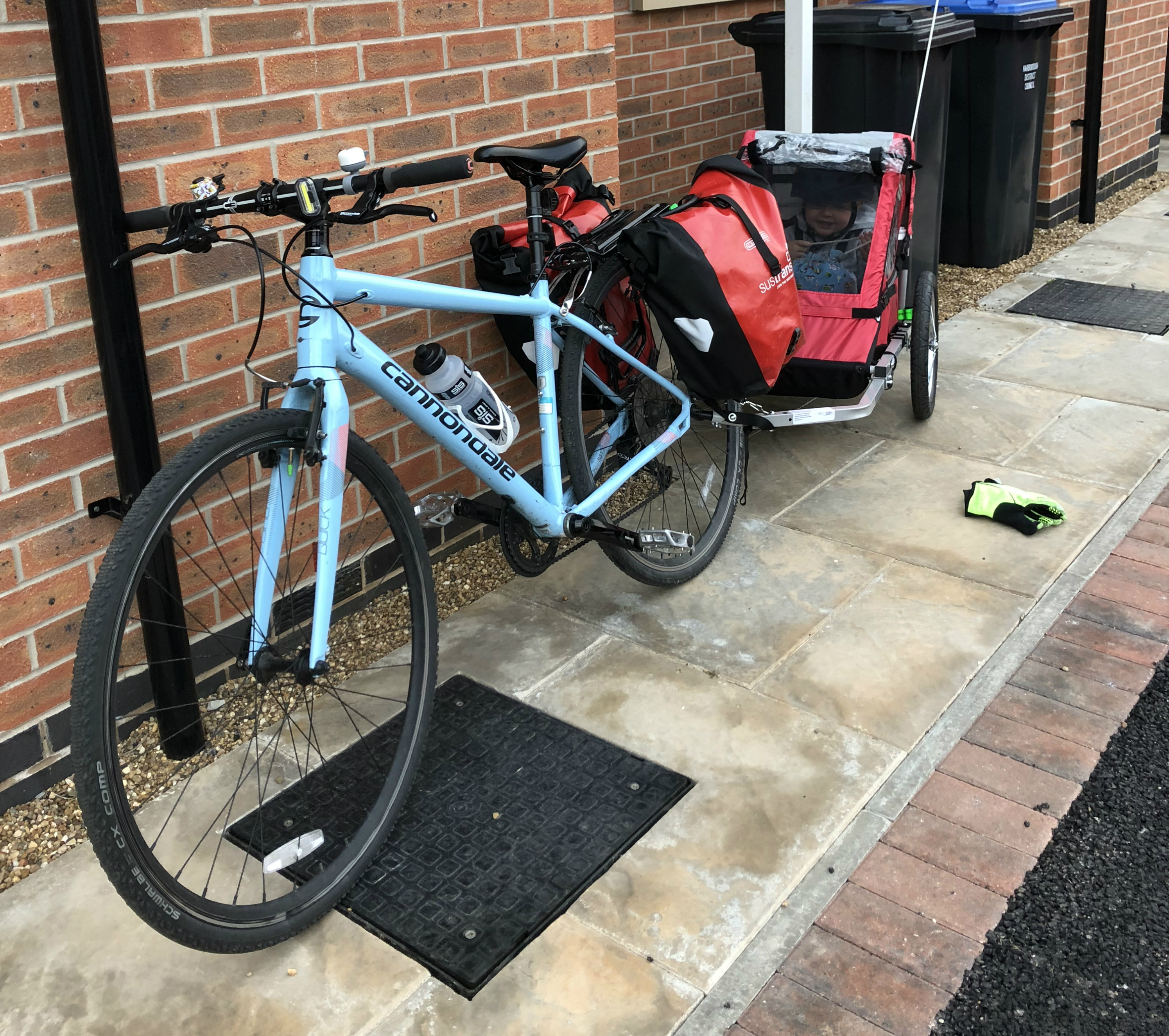 Photos thanks to Danni
Here is what she said about discovering BetterPoints and the positive impact it's had on her purse, her health, well-being and the environment:
"I've been regularly riding my bike to work for over the last year, but being a single mummy to a toddler I regularly found myself making very short journeys by car to drop him off at either one of his grandmothers or nursery. Each of those journeys is less than 5 miles.

So for #Stoptober I decided to do something different! I have given up my car. The day before the challenge started at the end of September I went to a bike shop and bought my son a trailer and a helmet.

Now we do our journeys to nursery and each of the grandma's homes by bike. I have to say it's tricky to do a large food shop, so I've been doing regular small shops on foot. This weekend we visited my boyfriend in Northampton and we went by bus. It made me realise the value of the car for big journeys and it's irrelevance for short journeys.
Danni also went on to explain the savings she had made...
I saved over £140 on petrol this month alone, my only travel was several bus fares into town and on days out to see friends. Plus I now have a bike trailer I can use for a long time. It has been a complete eye opener. Transforming my commute and made me realise that unless I am travelling a distance, there is safety to consider or the weather is REALLY bad – biking is better. Until my little boy gets too heavy for the trailer – but that is a another challenge, all of its own." - Danni from Thurnby, Leicestershire
Big thanks to Danni for sharing this with the BetterPoints community. It's great see how the BetterPoints app is helping Danni save money by trading in her car with cycling and getting more active. What a fantastic role model she is to her son and no doubt he's loving being outdoors with his mum pulling him along in the trailer!
We are very proud to work for a company that makes such a difference to people's lives through using the app.
If anyone else would like to share how BetterPoints has impacted them, please do get in touch by emailing us at customercare@betterpoints.uk
Kerri - Programme Engagement Manager