What a month Let's Go has been!
Thank you to Leicester City and Leicestershire County Councils for bringing you the challenge.
We set workplaces the task of getting as many of their employees as possible to choose active and sustainable travel, competing against each other to win some amazing prizes.
We gave away over £5,000 worth of prizes for you and your colleagues including Amazon vouchers, family days out, outdoor gear and our biggest prize yet an Apache ebike sponsored by Rutland Cycling.
Every day participants could also win BetterPoints to redeem or donate to charity, as well as monthly bike memberships sponsored by Santander Cycles.
A £500 charity donation will also be given as a reward and split across the five workplaces who achieved the most amount of their employees taking part in the challenge across the size categories (based on a percentage of the workforce). For more information on the leaderboards tap here.
Individual winners with the most activities
Challenge Champion - Apache ebike from Rutland Cycling
Elaine P from Loughborough - Arnolds Motorcycles Team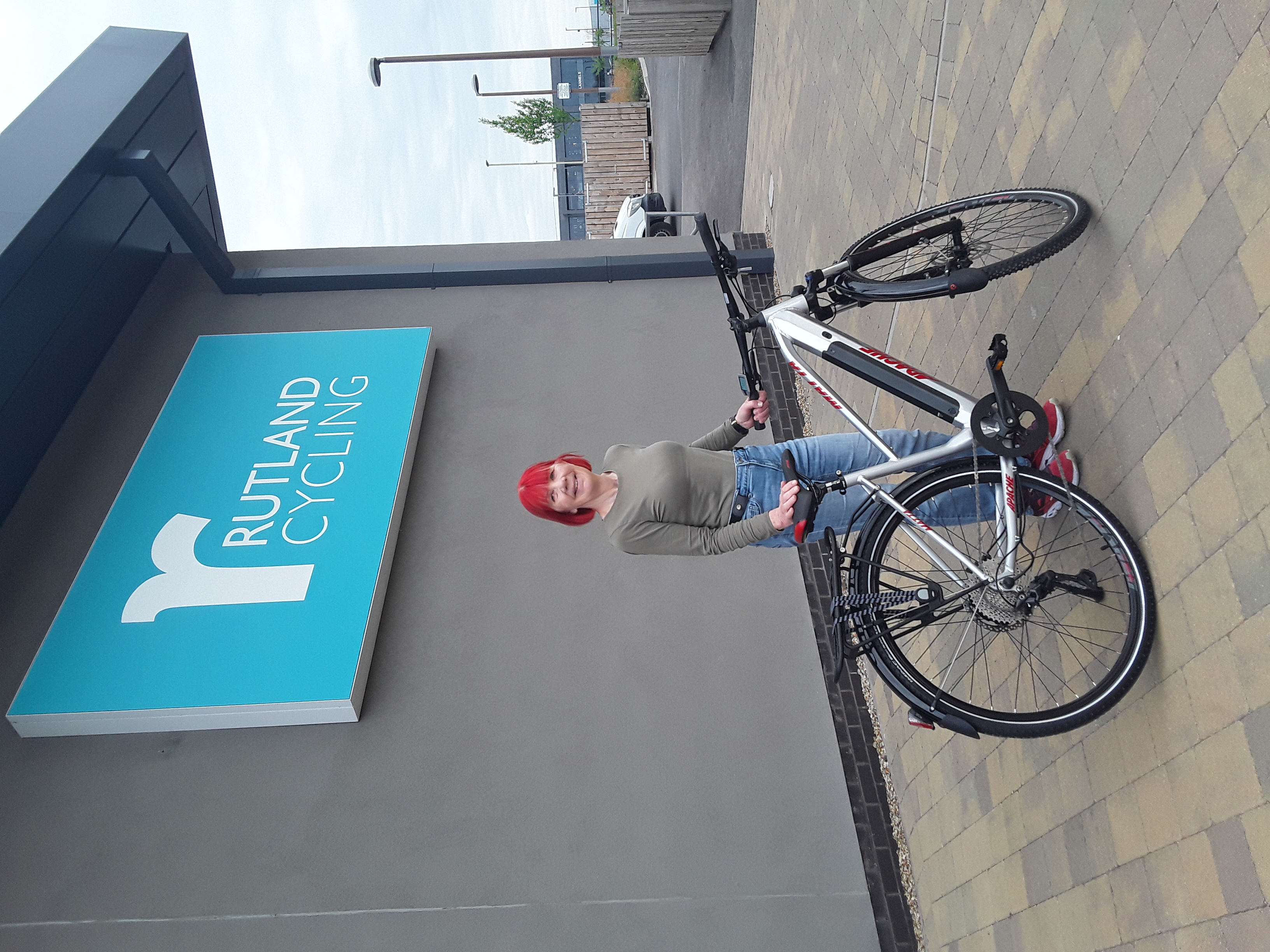 Elaine completed 151 active and sustainable journeys in March and travelled a whopping 351 miles!
Runner up - FitBit and outdoor voucher worth £400
Beth T from Oadby - Food Standards Agency Team
Beth completed 150 active and sustainable journeys in March and travelled 108 miles. She decided to trade her outdoor bundle for a £600 Rutland cycling voucher and this paid for a bike too!
Workplace winners in each size category
Micro - Living Streets nominated local Leicestershire based charity LOROS
Small - Catherine Junior School nominated Disasters Emergency Committee
Medium - Vista nominated the Alzheimer's Society
Large - Pick Everard nominated East Midlands Air Ambulance
Very Large - Leicestershire County Council nominated Help the Homeless Leicester
We contacted the employee that did the most activities from each winning workplace to nominate their charity.
Here are the stats
Registrations: 557
Participants: 517 people tracked their activities
Total journeys: 15,230
Miles travelled: 36,855
Kilos of CO2 avoided: 8,318
Here is what you said about taking part
We sent out an end of challenge survey and here are the first results below:



We also heard directly from some of the amazing participants during the challenge.
Take a look at what they said about taking part: Jigna, Ritesh and Angela
We would love your feedback too
Please complete the end of challenge survey in your app so we can measure the impact, success and lessons learned from running a workplace challenge to earn 500 BetterPoints.
What's next?
If you live in Leicester or Leicestershire you can continue to earn and win rewards with our Choose How You Move challenge. Check out our new prize draw for April Spring is in the air. Become a Choose How You Move Ambassador to earn extra rewards for yourself by referring at least one friend to the challenge.
If you live out of the City or County you can continue to track your activities in the BetterPoints app to enter our national prize draws. Plus, look out for workplace challenges in the future!
Last but not least
Well done to every participant who ran, walked, wheeled, cycled, scooted or chose public transport in March. You've helped to reduce car use across the City and County, which means cleaner air for all and less traffic on the roads.
We hope you enjoyed being part of the Let's Go challenge.