BetterPoints user Jazmin tells us her story
Jazmin joined Choose How You Move in August. At the time she was very inactive and did no form of exercise. She told me that her crippling anxiety meant that she used her car constantly, even for short journeys.
Here is what she said about how using the BetterPoints app and joining the challenge changed all that:
"A lot of my days are spent sitting indoors, or I drive because my anxiety is high. It's very easy to just hop in the car instead of fighting my fears and getting out the door.

My dad told me all about BetterPoints and the Choose How You Move challenge. So, I downloaded the app and plucked up the courage to get out and earn points. What I liked about the app is I could see what I was doing and where I was going, it really did make a difference.
I asked her 'How has the app helped you make these changes to your habits?'
Now I try and go for a walk 5 days a week, even if I just grab ten minutes it all counts and it's all time out of the house. Some days I walk for longer if I can.

After my walk I just feel so good. I've worked my body and stretched my legs. It really helps me manage my mental wellbeing too. I suffer with Borderline Personality Disorder and PTSD. Walking leaves me feel better, relaxed and left with a real sense of achievement. I feel I've got control back over my anxiety. On a bad day and I don't want to go out I tell myself 'just get out the door and earn some points' and I know I'll feel better." - Jazmin L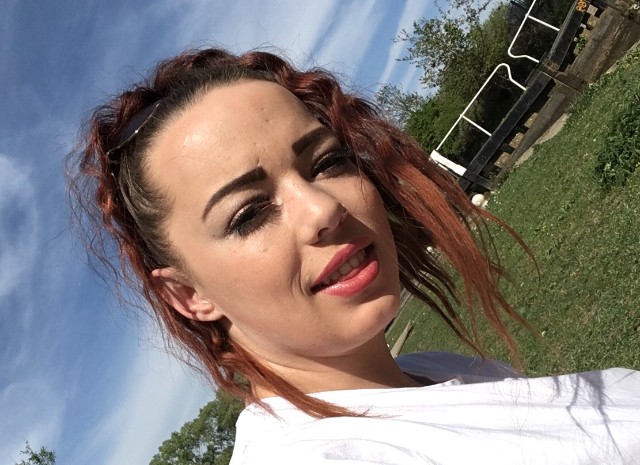 Big thanks to Jazmin for sharing this with the BetterPoints community. We are very proud to work for a company that makes such a difference in people's lives. She has been picked to be our 'Ditch the Car Star' for October.
The colder months are tough to stay motivated and be active. We want to share more great user stories like Jazmin's, so we are offering you a chance to shine and win 25,000 BetterPoints too.
Complete our Ditch the Car Star Survey in your activities area to take part. Blow your trumpet and tell us how you're choosing more active travel over using the car.
We will pick the best stories to share with fellow 'Choose How You Move' users and we will get in touch for a photo.
So visit your app today and take the Ditch the Car Star Survey if you haven't already!

Kerri
The BetterPoints Team