Supporting local charities with your BetterPoints
We have a wide variety of charities listed on the app, from national charities everyone will have heard about to the small, local ones making a real difference in communities like Hope Against Cancer in Leicestershire. You can watch a short video about their amazing work here.
Take part in their Bike For Hope ride on 8th August and earn 500 BetterPoints for yourself and for Hope Against Cancer. For more information visit their website.
We spoke to Jessica who works at the charity about becoming a charity partner: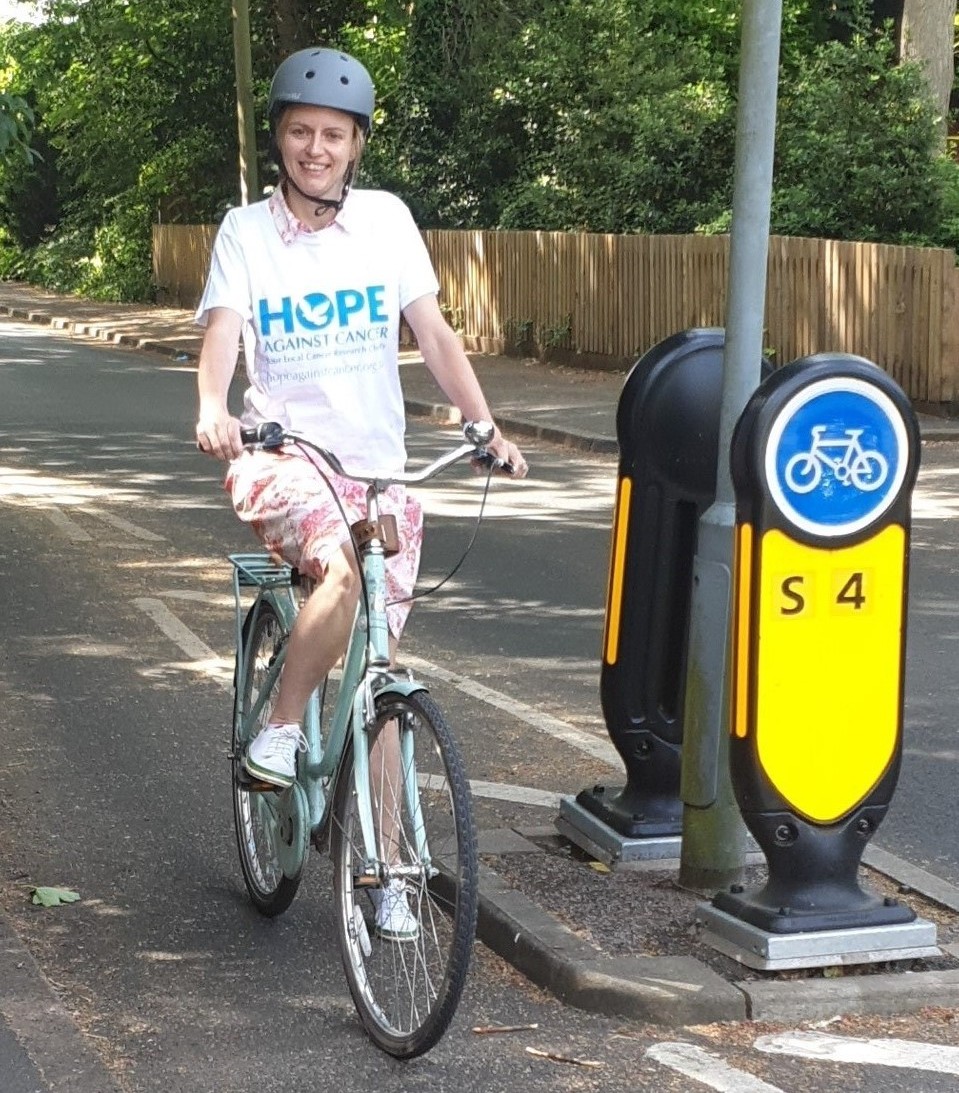 Why did you sign your charity up with BetterPoints?
"I'd been using it for ages and liked the app so figured it would be silly not to get Hope Against Cancer on there for other people to donate to. We wanted something super easy that our supporters could get involved with every single day, and that benefits both them – with staying healthy and creating motivation to travel sustainably – and us, without much extra effort.
Why are donations important to Hope Against Cancer – who benefits and how?
Hope Against Cancer fund local research into cancer treatments and increase the oncology expertise Leicestershire has to offer. As well as funding PhD projects, we've recently expanded and reopened the newly-named Hope Cancer Trials Centre at Leicester Royal Infirmary, allowing more local cancer patients to access potentially lifesaving experiments. Participants also get the support of our Hope nurse, who provides much needed guidance through a traumatic time. The money we raise changes lives now, but it can impact huge numbers of people in the future too, as the research we fund progresses.
Why is walking and cycling important to your charity?
Exercise is well known to be important in keeping your body and mind healthy, both of which are vital in the prevention and treatment of cancer. We also run lots of physical challenges throughout the year, so anyone signed up for those needs to get out of their cars and into their trainers as often as possible!
Have you started receiving donations from BetterPoints users?
Yes we've already had some donations and hope to see them trickle in over the coming months, especially as people train for our sponsored cycle ride on the 8th of August."
Check out more events where you can support Hope Against Cancer here.
We are really pleased to be helping local charities meet some of their tough fundraising targets with the generosity of BetterPoints users.
To contribute some of your Better Points to support this charity, search for 'Hope Against Cancer' in the donate section of the app and donate some of your points to them.
I am not signed up to BetterPoints...how do I join?
Download the BetterPoints app for free from the

App Store

or

Google Play.
Complete the registration form and then join the 'Choose How You Move' challenge from the invitation in your app timeline.